Homily — 17th Sunday Ordinary Time C July 29, 2007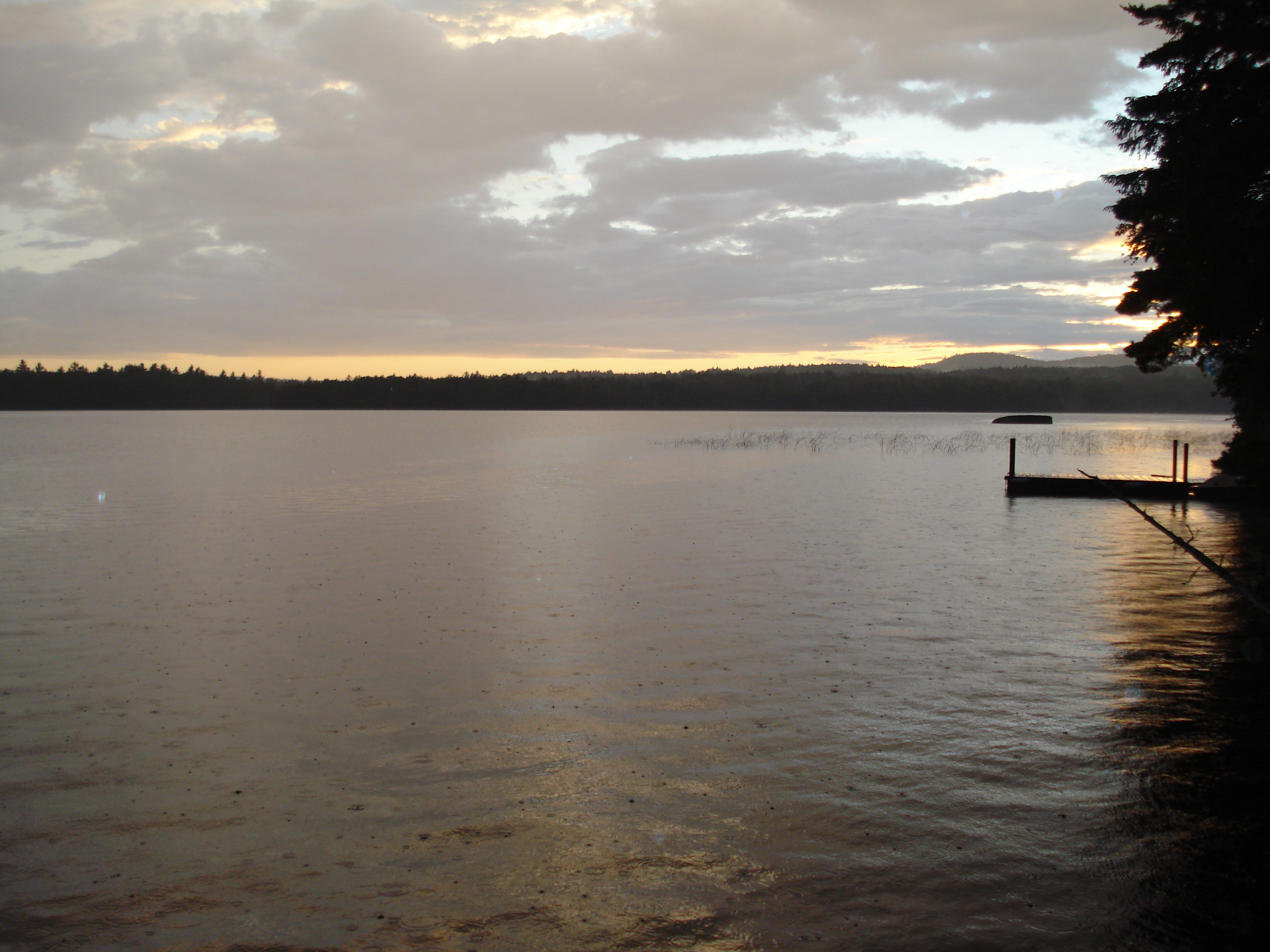 (Note:  above is a picture of Lake Sysladobsis, Maine, where I stayed on my vacation last month)
Lord, teach us to pray . . . .
With summer almost half way over, many of us are well into our summer reading lists.
Whether we're going off on a week's vacation, or just taking a day trip to the beach, packing a good book is just as essential as packing sun screen for most people.
And on my recent vacation to Northern Maine with five other priests from different parts of the country, I notice that four out of the six of us either had read or were reading the same book.
No, not Harry Potter! Pope Benedict XVI's Jesus of Nazareth was the number one beach bag book for us priests!
While I wouldn't call it light summer reading, it's not heavy reading either.
And the book has a whole 40 Page Chapter on the Lord's Prayer.
You know, any literate person can say the Our Father, but that doesn't mean they can pray it.
In a way, life is all about learning to pray that Lord's Prayer.
And so Pope Benedict, in his chapter on the Our Father, wisely begins by first teaching us what prayer is, and then how to pray in general. That's what I'd thought I'd focus on today.
What is Prayer? Prayer, says the Pope, is "being in silent, inward communion with God."
What a great definition!
Prayer isn't acting, it's Being — the essence of being human
Prayer is Being Silent-be still and know that I am God
and it is Inward Communion with God
— God dwells in us and we dwell in God.
But while prayer is being in silent inward communion with God, we fallen humans can't sustain this silent communion without some help.
Our prayer needs to be nourished by pictures, by written and vocal words, by our thoughts and our imagination.
Next, Benedict says that the more we already have God in our life going into prayer, the more He will be present to us in our prayer time.
But the great thing about prayer is that even if we aren't close to God when we start praying — even if we are separated from him by sin, prayer will draw us closer to God's presence again.
**This is one of the points of the parable in today's Gospel: the man outside the house represents the person far away from God, locked out, asking to come in; while the children asleep with their Father are those who are close to the Heart of God.
Finally, Pope Benedict concludes his little teaching on how to pray by saying two things about the content of our prayer.
He first says that the best prayer comes from the heart of the person praying. Personal Prayer should spontaneously arise from "our needs, our hopes, our joys, our sufferings, our shame over sin, and our gratitude" for God's goodness.
But secondly, prayer from the heart is not enough. Prayer also needs to be from a heart inspired by the Holy Spirit of Christ.
St. Paul says "we do not know how to pray as we ought." Without the Holy Spirit, our pray is self-centered, not Christ centered.
And this, Benedict says, is where the written Prayers of the Church come in.
The challenge of prayer is to take those written prayers of the Church and make them our own prayers.
The greatest written prayers of the Church are the 150 Psalms of the Old Testament. They're the greatest because Jesus as God wrote those 150 Psalm-Prayers before He came to earth, and after He became man he Prayed them up every day till the very hour He died! The Virgin Mary, and St. Joseph, and every saint also took the Psalms as their favorite daily prayer book.
And the Church has a treasure house full of beautiful, inspiring prayers that have stood the test of time:
the Rosary and other ancient Marian prayers; the Stations of the Cross; prayers to the Sacred Heart and the Holy Spirit.
and then there are famous prayers that saints have written: St. Ignatius, St. Francis of Assisi, and St. Thomas Aquinas for example, all wrote prayers that have been translated into English.
The Venerable Cardinal, John Newman wrote beautiful prayers in the English language; and St. John Vianney and St. Therese wrote beautiful ones in French.
The more we become familiar with some of these prayers, making them our own and praying them from the heart, the more Christ-like our prayer will become.
And so, as we do our best these hot days of summer to stay cool and get some well deserved rest, may we take time out in between chapters of our favorite summer read, and spend some quality time each day asking, seeking, knocking, . . . and then "being in silent, inward communion with God."